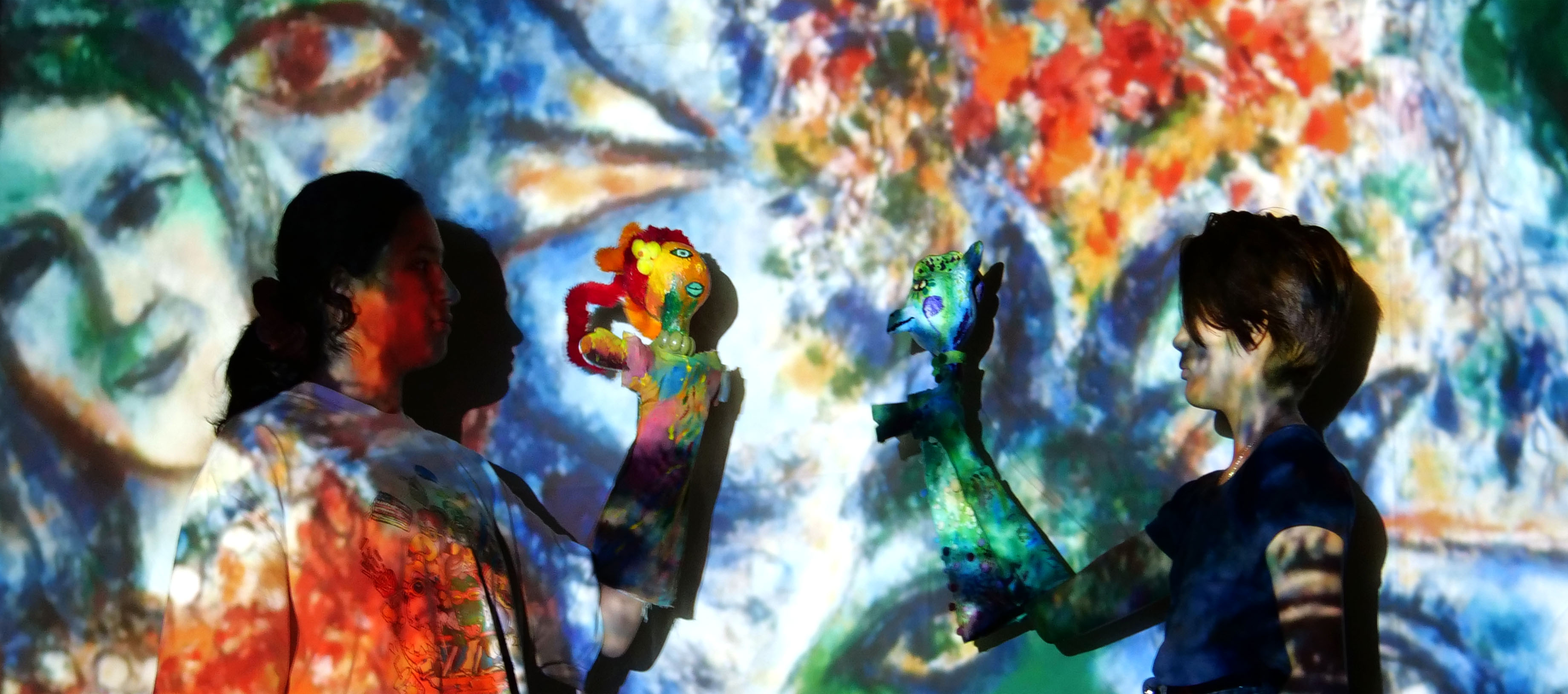 CASTELIERS offers a wide range of workshops that allow preschool, elementary and high school students to explore the art of puppetry, create simple or elaborate puppets, and learn the basics of various manipulation techniques. The different workshops can be combined to round out the experience.
Workshops are led by professional puppeteers with extensive teaching experience. School teachers can also complement the project by participating in the making of a short video with the puppets their students created.
Workshops can be tailored to your needs and held either at your school or at our specialized facility located at the Maison internationale des arts de la marionnette (MIAM), 30 Saint-Just Avenue in Montréal.
CASTELIERS is a non-profit organization registered with the Répertoire culture-éducation as well as the Une école montréalaise pour tous program.
Feel free to contact us if you need any additional information. We will be happy to guide you towards the workshop that best suits your educational objectives.
School workshop program available HERE (in French)
To request a quote, please use our online form (in French).
For more information, contact Lynne Cooper
Cultural Mediation Assistant
mediation@casteliers.ca
514-270-2717, ext. 2