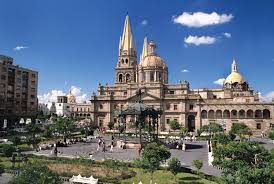 With a view to furthering the development of puppetry arts and bringing together puppeteers from diverse backgrounds in order to share contemporary creative practices, Casteliers, the Conseil des arts de Montréal (CAM) and LUNA MORENA have partnered to offer a creative cross-residency for professional puppeteers. For the second edition of this project, a Montréal-based artist will be offered the opportunity to work on his or her creative research in Guadalajara, Mexico. In return, Montréal will host a Mexican artist.
Casteliers is project leader for the Montreal component. LUNA MORENA will lead the Mexican component.
This 28-day creative research residency will take place first in Guadalajara from October 10 to November 6, 2017, then in Montréal from March 3 to 31, 2018. The residency objectives are as follows:
Offer artists in residence the time and space to reflect upon and work on developing their practice.
Encourage the sharing of practices between Montréal-based puppeteers, their international colleagues, and the many arts and culture stakeholders.
Foster international collaborations and co-productions.
Increase awareness among Montréal-based puppeteers of the current creative conditions in other countries.
Increase awareness among international puppeteers of the dynamic puppetry arts scene in Montréal and across Québec.
Eligibility Criteria
This project will receive submissions from professional puppeteers [1] from Montréal and from Mexico working in the professional puppetry arts sector for at least five (5) years and whose experience is recognized nationally, or even internationally.
Montréal-based candidates must:
Be Canadian citizens or permanent residents.
Be domiciled on the Island of Montréal for the past 12 months.
Mexico-based candidates must:
Be Mexican citizens or permanent residents for the past 12 months.
[1] A "professional puppeteer" is an artist that has acquired his or her basic training and whose qualifications are now recognized by his or her peers. Such an artist also creates and performs creative works in a professional setting, devotes most of his or her creative time to the art form and receives compensation for the works created and performed.
Evaluation Criteria 
Submissions will be evaluated based on the following criteria:
The quality of the artistic work (50%)
The interest and relevance of the project submitted by the candidate (30%)
The project's feasibility (20%)
Submissions will be examined by a screening committee made up of three (3) representatives from each country whose puppetry arts expertise is recognized.
Deadline for applications submitted by Montréal-based puppeteers who wish to participate in a creative research residency in Mexico: Monday, May 15, 2017, before midnight. Applications must be submitted by e-mail to LUNA MORENA at el_chololito@yahoo.com.
Deadline for applications submitted by Mexico-based puppeteers who wish to attend a creative research residency in Montréal: Monday, May 15, 2017, before midnight. Applications must be submitted by e-mail to Casteliers at direction@casteliers.ca.
Incomplete applications or applications received after the May 15 deadline will not be considered.
Selection committee decisions will be announced mid-June 2017.
Detailed call for projects available (in French). Click here.
To download the registration form (in French). Click here.
Information
Casteliers
Louise Lapointe
Co-General Director and Artistic Director
+ 1 514 270-7779
direction@casteliers.ca
Luna Morena
Miguel Angel Gutiérrez
Director
+ 33 36 13 25 71
el_chololito@yahoo.com