2017 Fundraising campaign
For Canada's first international centre dedicated to puppetry arts
Total value of the real estate project: $2.6 M
375th anniversary legacy investment: $1 M
Campaign goal: $250,000
Messages from the ambassadors
We are proud to contribute to this wonderful and innovative project that will resonate regionally, nationally and internationally! »
Édith Cochrane et Emmanuel Bilodeau
Actors and Goodwill ambassadors
I support puppetry because aside my first love, Opera, it is one of the most complete art forms. »
Sharon Azrieli
Soprano and President of Honour of the fundraising evening
What exactly is the MIAM?
Did you know? Puppetry arts are booming and Montréal artists in the field are increasingly recognized around the world for their work. So of course, it's about time the city gets its very own puppetry centre befitting this enviable reputation!
The Maison internationale des arts de la marionnette (MIAM—International House of Puppetry Arts) is a joint initiative between Casteliers and the Québec Puppeteer Association (Association québécoise des marionnettistes—AQM). In March 2018, the MIAM will take its place among Montréal's 375th anniversary celebration legacy investments!
But before the MIAM opens its doors to the public with well-deserved fanfare, we still need to round up a few more bricks for our dream home. With this goal in mind, Casteliers, future owner of the building, is launching a major fundraising campaign to complete the renovation work.
Contribute your very own mortar or brick to the building and help Montréal, Québec and Canada shine even brighter in the wonderful world of puppetry!
How will the funds be spent?
The funds will allow the MIAM to complete the final renovations and install necessary equipment before opening day.
How can you contribute?
Help us build the walls that will house our puppetry arts centre. Choose a way to donate and do your part.
MAKE A DONATION
From Mortar to Gold BrickATTEND THE FUNDRAISING EVENING
November 9th, 2017
Mail or in person
Cash or cheque made out to Casteliers. Complete the donation form and send to:
Casteliers
999 McEachran Avenue, suite 222
Montréal (QC) H2V 3E6
Internet (PayPal)
For donations of $250 or less, please click on the links below. You can also make your donation via Canadon.org.
Casteliers will issue tax receipts for donations of $20 or more. Canada Revenue Agency registered charity number 82105 7544 RR0001.

Renovations are underway at 30-32 Saint-Just Avenue, at the heart of the îlot Saint-Viateur cultural hub in the Outremont borough.
With its puppet-making workshop, production lab, training and cultural mediation facilities, offices and warm welcome hall, the MIAM will be both a research and innovation laboratory as well as a meeting place for artists and citizens from here and around the world.
International and local creative residencies
Cultural mediation activities
Professional training
Gatherings, exhibits, performances and screenings
Specialized resources available to all
From the essential mortar to the puppeteers' Gold Brick, offer your legacy to the building!
| | | | | | | |
| --- | --- | --- | --- | --- | --- | --- |
| | | | | | | |
| | Essential Mortar | Clay Brick | Wood Brick | Velvet Brick | Gold Brick | Load-bearing Wall |
| | < $250 | $250 | $1,000 | $2,500 | $5,000 | > $10,000 |
| | Buy now! | Buy now! | Buy now! | Buy now! | Buy now! | Contact-us! |
| Estimated donation cost after provincial and federal tax credits | | $150 | $500 | $1,200 | $1,130* | |
| Donation acknowledgments | | | | | | |
| A puppet displayed in your name in the welcome hall of the MIAM | | | | | | |
| Your name engraved on one of the seats in the production laboratory | | | | | | |
| Your name on the donors' wall | | | | | | |
| Your name in the 2018 Festival de Casteliers program | | | | | | |
| Personal recognition during the MIAM opening day address | | | | | | |
| Invitation to the MIAM fundraising evening | | | | | | |
| Invitation to the MIAM's first public performance | | | | | | |
| Recognition on the Casteliers and MIAM websites | | | | | | |
* Estimated final donation cost for a first-time major donor to the arts (> $5,000). See note below regarding large cultural donations.
Puppeteers' Gold Brick
The Québec Puppeteer Association is calling on the puppetry arts community at large for support. Artists and cultural workers are invited to contribute to the group purchase of a Gold Brick (goal: $5,000).
Puppeteers' Gold Brick
Collective goal : 5,000$
IMPORTANT NOTICE
Additional tax credit for a large cultural donation
Donations of $5,000 or more are eligible for an additional tax credit of 25% for first-time major donors to a registered charity in the arts or culture sector or to a registered cultural organization. After claiming provincial and federal tax credits:
– A $5,000 donation will only cost $1,130
– A $15,000 donation will only cost $3,330
– A $25,000 donation will only cost $5,530
More information:
http://www.revenuquebec.ca/en/citoyen/declaration/produire/comment/aideligne/ligne395.aspx
http://www.cqff.com/liens/dons_culture_qc.pdf (in French)
MIAM fundraising evening – A Home for the 11th art!
The MIAM benefit event, hosted by Mrs Sharon Azrieli, will mark the end of the fundraising campaign.
THURSDAY NOVEMBER 9, 2017 | 6.30 PM
at the Conseil des arts de Montréal
Puppets and fine food will be waiting for you!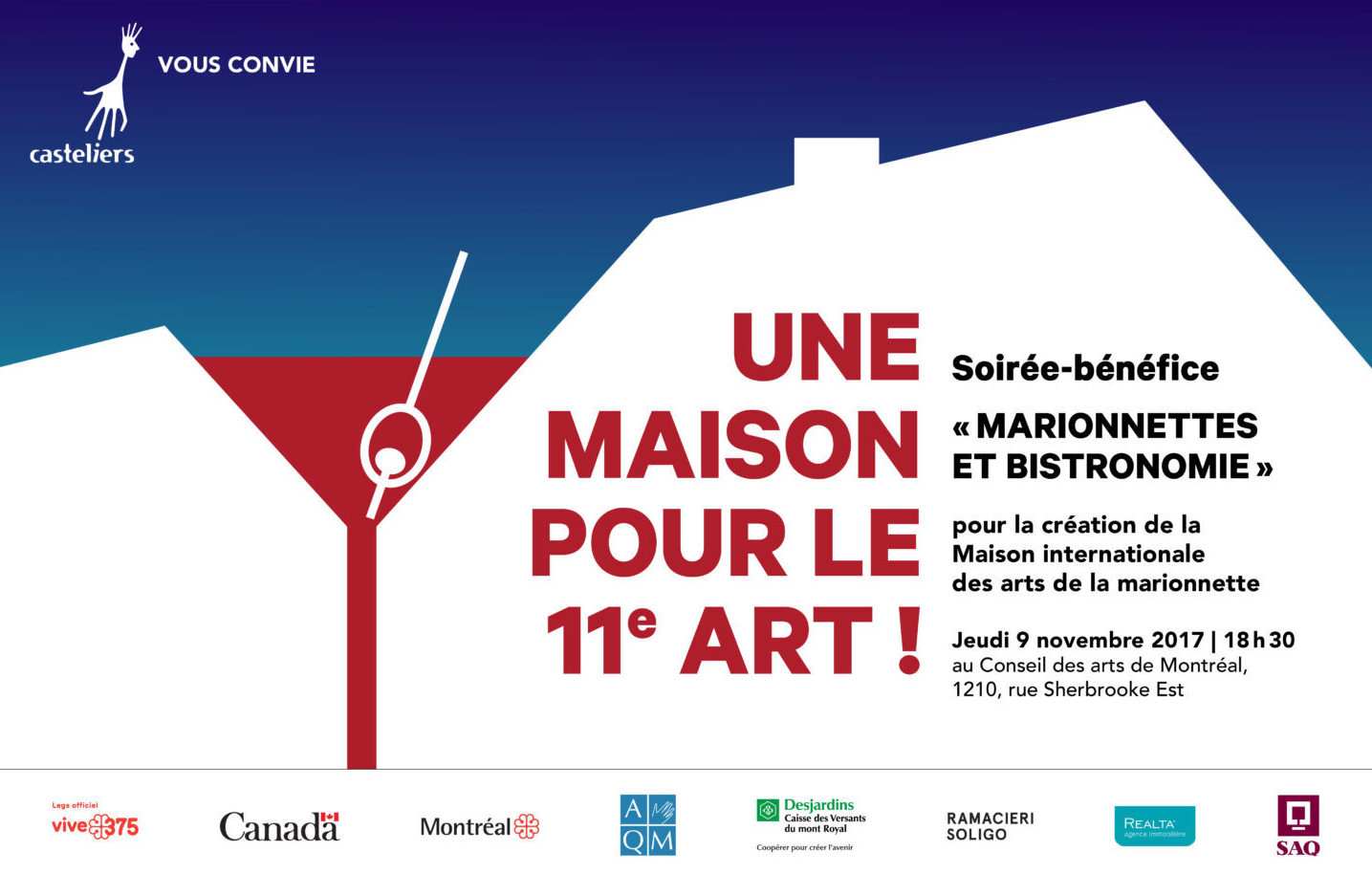 President of Honour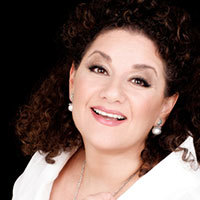 Sharon Azrieli
Soprano
Honorary Committee
François Bissonnette, President and Founder, Realta Agence immobilière
Michel Gamelin, General Manager, Caisse Desjardins des Versants du mont-Royal
Hélène Hayot, International Development Consultant
Ginette Houle, Consultant Travels / Business and Group, Équinox Voyages
Louise Lapointe, Artistic and General Director, Casteliers
Jean-Pierre Léger, President of the board of directors, St-Hubert Foundation, St-Hubert Group Inc.
Anne-Marie Panneton, Officer – Activities Organization, Carmelle and Rémi-Marcoux Chair in Arts Management, HEC Montréal
Roger Parent, President and Creative Director, Réalisations inc.
Partners
The MIAM is a project initiated by
Public partners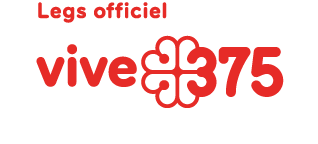 Main partner