Wednesday, February 2, 9, 16 and 23, 2022, from 5 p.m. to 6:15 p.m.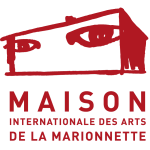 Maison internationale des arts de la marionnette
30 Saint-Just Avenue
Montréal, QC, H2V 1X8
Information :
Casteliers
514-270-2717
mediation@casteliers.ca
The Shadows in our Homes workshop offers teenagers between the ages of 12 and 18 the opportunity to meet people over 60 in a shadow theatre workshop whose central theme is the lockdowns experienced over the past few months.
This intergenerational project will allow participants to enjoy a common artistic adventure dedicated to this ancestral art form. During this unique adventure, they will be encouraged to give free rein to their imagination, explore the poetry of shadows and share in the fun and creativity.
The workshop will be offered in four (4) 75-minute periods and led by puppeteers Caroline Tanguay and Marie-Claude Labrecque.
Date and time
May 4, 5, 11 and 12, 2022
From 4:30 p.m. to 5:45 p.m.
FREE! Places are limited.
Register alone or with a friend.
Reservations required
Please fill out the registration form

Information
Lynne Cooper, mediation@casteliers.ca 
Location
Maison internationale des arts de la marionnette (MIAM)
30 Saint-Just Avenue, Montréal (QC) H2V 1X8 
Workshops organized in partnership with the Outremont borough.
Photos