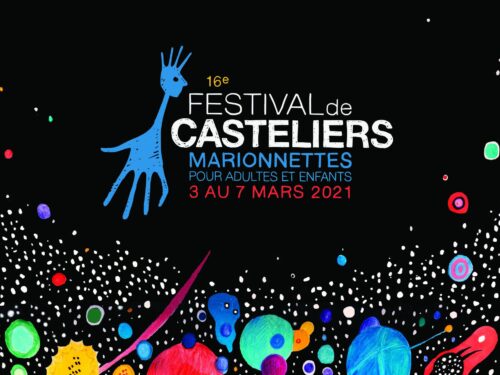 February 4, 2021
– It is with much eagerness and hope that Casteliers has launched its program for the 16th
Festival de Casteliers
, to be held from March 3 to 7, 2021. The original line-up includes ten intimate shows for small groups of adults and children, with the expressed goal of rediscovering the pleasure of being together and fighting social isolation. In solidarity with the local artistic community, the festival will feature new works by Québec puppeteers and plans to present shows and events in several Montréal venues as well as online for its loyal fans at home.
Casteliers has put together this exceptional edition to showcase the creativity of artists that have spent the past few months working in the shadows, unable to take to the stage because theatres are closed to the public. As we wait for the latest news on whether Public Health measures will allow indoor performances, staff and participating festival artists are working on alternative activities that will help maintain the essential connection with the audience, activities such as daily video vignettes with companies in creative residency, a spontaneous performance in the streets of Outremont, a live online broadcasting of the Café-Causerie event and its budding creations, a 100% online film selection, a walkabout exhibit presented in local shop windows, and more.
Tickets for indoor performances will go on sale when theatres reopen.