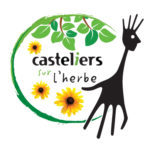 THE PIRATE'S TREASURE
Trujitto is a pirate whose ship has sunk to the bottom of the sea. With a little help from a mermaid, he regains consciousness and finds himself on a desert island… but is it really deserted?
Techniques: String Marionettes and Hand Puppets
Running Time: 45 minutes
Sunday, August 20: Saint-Viateur Park, 11 a.m. and 2 p.m.
Monday, August 21: Toussaint-Louverture Park, 10:30 a.m.