Sunday,
August 20, 2017
11 a.m.
Sunday,
August 20, 2017
2 p.m.
Monday,
August 21, 2017
10:30 a.m.
Pavillon Saint-Viateur
Dans le Parc Saint-Viateur d'Outremont
Outremont (Québec) H2V 3R9
See the map
Parc Toussaint-Louverture des Habitations Jeanne-Mance
100 rue Ontario Est
Montréal (Québec) H2X 1J6
See the map
Photos
Edgar Melo
Marionetes Nòmades (Spain)
www.marionetesnomades.org/fr/espectacles/
Free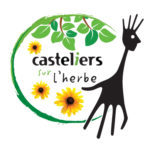 THE PIRATE'S TREASURE
Trujitto is a pirate whose ship has sunk to the bottom of the sea. With a little help from a mermaid, he regains consciousness and finds himself on a desert island… but is it really deserted?
Techniques: String Marionettes and Hand Puppets
Running Time: 45 minutes
Sunday, August 20: Saint-Viateur Park, 11 a.m. and 2 p.m.
Monday, August 21: Toussaint-Louverture Park, 10:30 a.m.
Credits
Original Idea, String Marionettes and Performance: Pere Bigas
Hand Puppets and Performance: Bruno Valls
Original Music: Rea Novak et Toti Roger
Scenography and Costumes: Jordina Isant