| | | |
| --- | --- | --- |
| Monday, | August 7, 2017 | 10:30 a.m. |
| Sunday, | August 27, 2017 | 11 a.m. |
| Sunday, | August 27, 2017 | 2 p.m. |
Pavillon Saint-Viateur
Dans le Parc Saint-Viateur d'Outremont
Outremont (Québec) H2V 3R9
See the map
Parc Toussaint-Louverture des Habitations Jeanne-Mance
100 rue Ontario Est
Montréal (Québec) H2X 1J6
See the map
Photos

Valise théâtre
Valise Théâtre (Montréal)
Free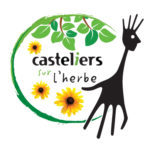 MOBARAK AND MAGIC
A brave knight falls in love with a princess, but a wicked witch has cast a spell and turned him into a carrot! Mobarak, a funny and playful character, will step in to break the spell… A Québec adaptation of traditional Iranian puppet theatre.
Technique: Hand Puppets
Running Time: 30 minutes
Monday, August 7: Toussaint-Louverture Park, 10:30 a.m.
Sunday, August 27: Saint-Viateur Park, 11 a.m. and  2 p.m.
Credits
Story, Stage Direction and Performance: Mojtaba Moaf and Ghazaleh Moradlyan
Puppets: Sohella Bajelan and Negar Shahbazi
Musicians: Saeed Kamjoo, Mahmood Poursaee and Reza Rokni